Saturday morning in Buchholz. The car is parked in front of the Youth Centre. On the opposite is the St. Paulus church. The sign stands in front of the entrance: "open church". It invites you to pause for a moment. You just have to dare to enter.
I like going in. Pray and going out again "refreshed" in my daily life.
There is a lot to experience in, around and with the church. Why not take the path from the Buchholz hospital via the beautiful forest cemetery? If you prefer to be closer to the city or are not as fit by foot, you can also attend the "alten Friedhof" (old cemetery) in the Friedhofstraße.
The church is very lively. The name is the motto "lively church". Read the posters, the website or the church letter thoroughly. It's worth it. Every church has its own program and offers something for anyone. – that's for sure. My daughter has participated on children and youth trips and has always come back happily and with many new experiences. Later, she was an active teamer in the youth work.
My personal highlight was the visit of Helmut Karasek in the 'intermediate stop' worship. In the Johanniskirche, I had the chance to experience the band "Die Prinzen" and Father Anselm Grün.
I can also recommend the common worship in the Buchholz churches for every person who visits the "Stadtfest" (town festival) and the following breakfast in front of the St. Paulus church. Ideally with the whole family. It's worth it.
author: G. Butz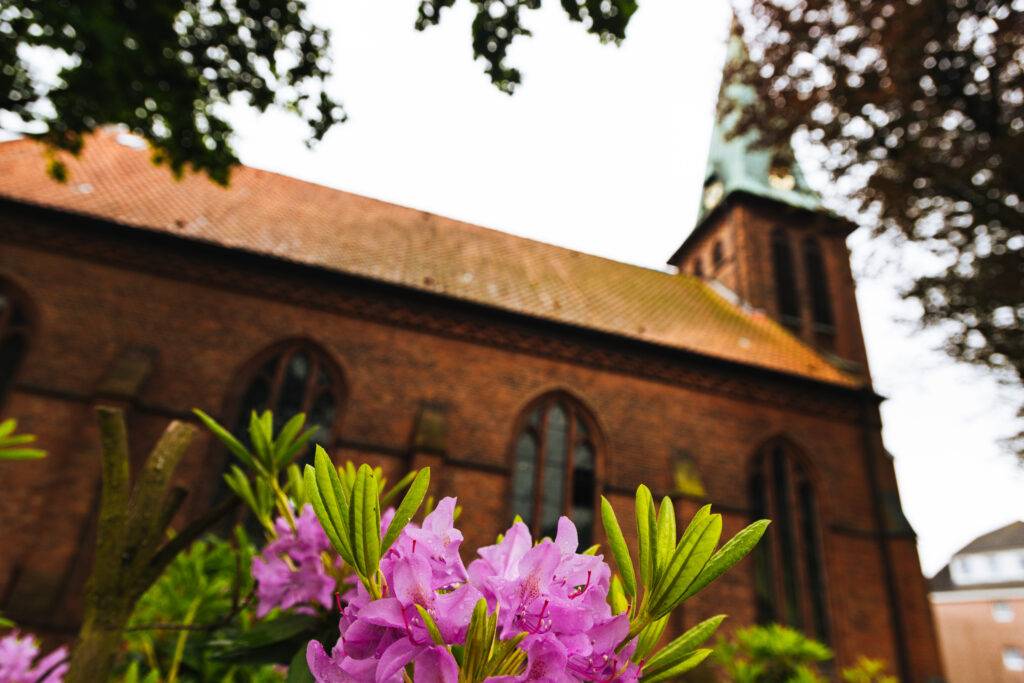 BACK TO HOME